TERM 2DH Collective Show- March 2nd
We will be performing a choreo with Thinking Out Loud as guest performers
Doctors Without Borders Gala- March 8th
We will be performing a choreo with Thinking Out Loud as guest performers for a fundraising gala

Ballet Club + Pilates Club Collab - March 11th
We will be teaching a ballet class, and pilates club will be teaching us a class. Great opportunities to try out pilates!
Year End Show - March 30th
Time to showcase the dance pieces that we have been learning. Invite your friends and family!
MANY MORE EVENTS COMING UP FOR NEXT TERM
Powered by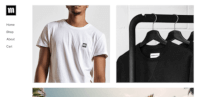 Create your own unique website with customizable templates.