Imagine Day - September 4th
Come find us on Main Mall on Imagine Day! We will be boothing from 1-4:30pm (in zone 1)
Talk to us to get more info on our club, ballet in general, performances, etc. :)

Clubs Days - September 18th - 21st
We will be boothing during Clubs Days for all of you that have questions or would like to know more about us!
You can get more details on class schedules, competitive and recreational team info, and more!
Free Week - September 25th - 27th
Come to our free classes for the week to see how much fun ballet is! (checkout our facebook event for more details)
Competitive Team Audition - October 4th
For all those dancers with years of experience who aren't ready to stop dancing once university starts :)
Calendar Photoshoot - October 20th
We all love taking dance pictures, and what better way to do that than with amazing photographers alongside makeup artists to help you look even better!
Harbour Day - October 25th
Join us to take a class at Harbour Dance Centre with amazing instructor and live piano. Ballet Club members get a discounted rate!
Powered by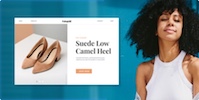 Create your own unique website with customizable templates.