If you are interested in sponsoring the UBC Ballet Club please email: ubcballetclub@gmail.com
Thank you to our Sponsors!


​The UBC Ballet Club is grateful for the generosity of Harbour Dance Centre and its contributions to the UBC Ballet Club. Many of our members regularly take classes at Harbour Dance Centre as it allows them the opportunity to keep up with their ballet training and to experience other dance styles.
http://harbourdance.com


The Dance Shop provides discounts to club members on a lot of store items, such as ballet soft shoes, leotards, and more! All members are really grateful, since ballet items can be really expensive, and the Dance Shop allows students to dance while keeping in budget!

Ballerina buns meet cinnamon buns! Grounds for Coffee has generously donated fresh cinnamon buns to UBC Ballet Club events, allowing for delicious and fun Calendar Photoshoots for the past years! #Nicebuns

The UBC Ballet Club would not be able to be the club it is without the generosity and support of Moshka Hot Yoga Vancouver. Moshka Hot Yoga is located on West 4th Ave and Alma making it a convenient location for our members to practice.
​http://vancouver.mokshayoga.ca

​The UBC Ballet Club is thankful for the support of Cupcakes by Heather and Lori. Their donations make our club events fun, tasty, and exciting. Cupcakes is located on W. Broadway and Mackenzie making it our favourite cupcake store in Vancouver!
http://cupcakesonline.com

The UBC Ballet Club is grateful for the support of The Naam located on West 4th and MacDonald. The Naam is one of Vancouver's oldest natural foods restaurants and their vision is to use fresh and pure ingredients while maintaining a warm atmosphere. At The Ballet Club we share this value for health and thank them for their donation of gift certificates for our Year End Show.
​http://www.thenaam.com/

Choices Markets has been a leader in offering local, organic and specialty food items in a warm, welcoming environment.

Their generous donations to The UBC Ballet Club have been very helpful and we thank them for supporting our Year End Show.

​https://www.choicesmarkets.com/

The UBC Ballet Club is thankful for the support of Platform 7 Coffee for our Year End Show. Platform 7 Coffee has exquisite coffee roasts, locally sourced baked goods and gourmet sandwiches. Their passion for coffee and eclectic interiors make them unique in very sense. The delicious coffee makes them UBC Ballet Clubs favourite cafe. Don't forget to check them out on Broadway and Vine!
​http://platform7coffee.ca/index.html

Barre Fitness offers a variety of great ballet barre based classes. Form Barre Basic to Barre Cardio, there is an option for everyone. We are thankful for their enthusiastic involvement with the Year End Show and we could not recommend their great classes enough!
http://www.barrefitness.com/pages/about


The Dailey Methods work out technique includes a

combination of body toning exercises that sample diverse disciplines such as dance, yoga, kinesiology, and pilates. We at The Ballet Club love these classes as they allow us to stay in shape all year. We are thankful for the support of The Dailey Method for our Year End show. Don't forget to drop in for a class on West 4th and Burrard!

http://www.thedaileymethod.com/studios/vancouver-kitsilano/contact/​
Powered by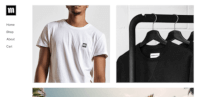 Create your own unique website with customizable templates.