The UBC Ballet Club Competitive Team
The UBC Ballet Club Competitive Team provides dancers the opportunity to continue dancing throughout their time at UBC. Not only is the competitive team a great way to keep active and maintain your dance technique, but it is also a great way to meet new friends and be social at UBC.


---
We Offer:
Weekly

rehearsals (1 hour)

to choreograph and clean the competition number.

Opportunity for members to choreograph numbers for the year-end showcase.

Compete at competitions in the lower mainland.
Perform at fundraisers, events, and showcases in and around Vancouver and UBC.
Requirements:
You must audition to be accepted into the "Competitive Team".
If you cannot make the audition due to other commitments please email the UBC Ballet Club at ubcballetclub@gmail.com .
We are generally looking for dancers who have more than 3 years of ballet experience and are capable of learning and can remember choreography quickly.
You must commit to the team from September 2018 - April 2019.
Failure to attend rehearsal regularly may lead to being removed from the competition number.
---
"Competitive Team" Audition
OCTOBER 4TH: will take place during/after class (6-7:30pm at Life room 5)
If you can't make our audition, let us know and we'll see if we can arrange something else!
Weekly rehearsals will be on Thursdays, from 7:30-8:30, so please make sure you can make this time if you are auditioning!
~ more details to come! ~​
Powered by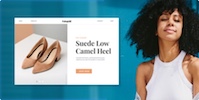 Create your own unique website with customizable templates.